Duomo
Visual Tour of Duomo
The Duomo
Filippo Brunelleschi designed his dome after studying Rome's Pantheon. He envisioned inner and outer domes supported by vertical stone half-arches that met around an open stone ring at the top. The ring was to be crowned by a lantern. The dome would be made of brick, placed in a herringbone pattern. All of this would be done with the aid of machines designed by Brunelleschi. By the 1430s, Brunelleschi's dome had been constructed.
Here is a visual tour of the Duomo.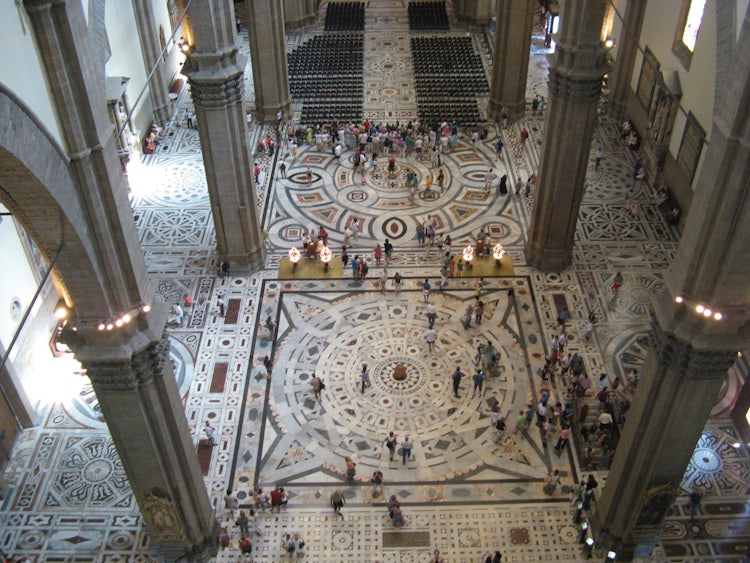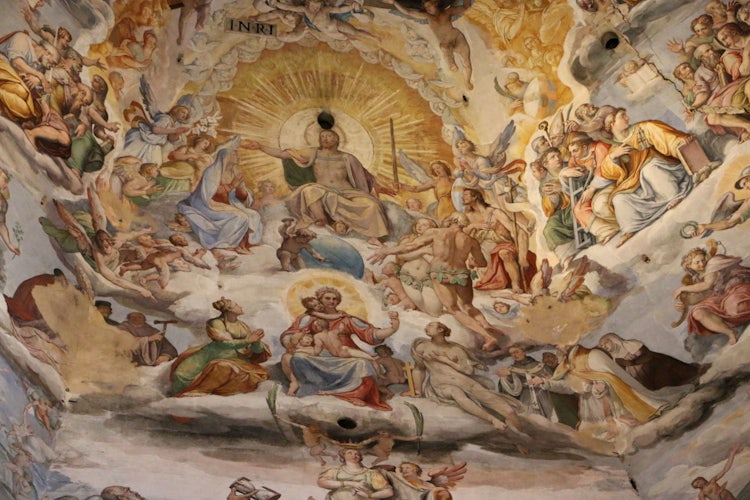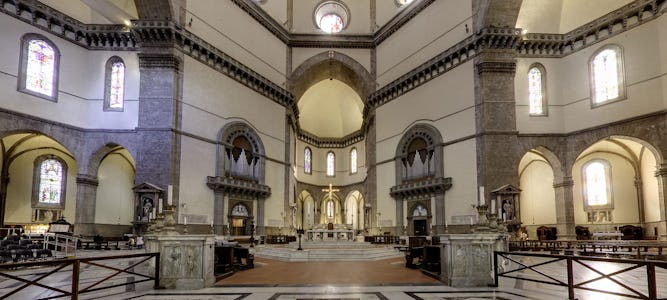 Video of How Duomo was Built
Short Video on how the Duomo dome was built
Renaissance
Renaissance, literally "rebirth," the period in European civilization immediately following the Middle Ages and conventionally held to have been characterized by a surge of interest in Classical scholarship and values. The Renaissance also witnessed the discovery and exploration of new continents, the substitution of the Copernican for the Ptolemaic system of astronomy, the decline of the feudal system and the growth of commerce, and the invention or application of such potentially powerful innovations as paper, printing, the mariner's compass, and gunpowder. To the scholars and thinkers of the day, however, it was primarily a time of the revival of Classical learning and wisdom after a long period of cultural decline and stagnation.
Renaissance, literally "," the period in European civilization immediately following the Middle Ages