Read: Transmedia storytelling 101
Transmedia storytelling 101
Telling your story across multiple platforms has never been more possible. BBC CoP attended this workshop session from BBC Academy's Fusion: Future Fiction day, where Hazel Grian and Dr Tom Abba take us through what transmedia means and how you can use it to play out your story to potentially millions of people worldwide.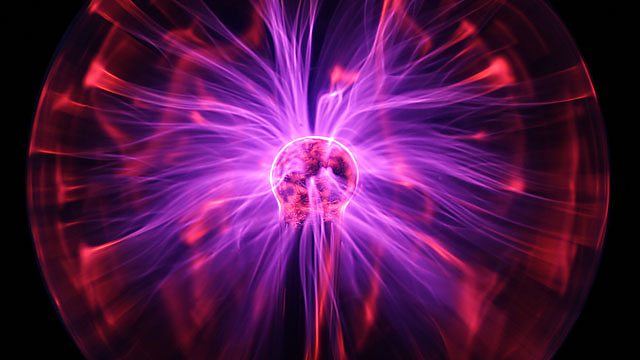 Transmedia - what does it mean?
- You're not just thinking about one platform, you're considering how your audience can have various points of contact with your characters.
- Commercially it gives you the ability to play with how people access your brand - how your audience can engage with it at different point in their lives.
- How does your story sit within the everyday world - what are people doing in their every day lives while interacting with your creation?
- Words like gamification - it's a way of getting big corporations and brand managers to understand what you're talking about.
- If you're writing or designing - think of it as 'experience design'.
Once you know you're not designing for a set time broadcast, it changes the way you approach your storytelling.
- Don't forget there's a contract between storytellers and their audience.
- It changes what marketing does when it does well - it changes things into a conversation.
If you're creating a live type experience, make sure you've got somewhere central that collates everything you're doing - a wiki page, for instance.
- See Star Trek ARG - it suited the audience, and went world wide.
- A small percentage get involved, a huge amount of people watch.
- The amount of content produced ABOUT your content should far outweigh the original content itself.
- Have your outcome written - don't leave it to chance.
"Transmedia storytelling is about transposition - it demands you consider the grammar of how to put lightning in a bottle."– Tom Abba
Audience and story
At worst, transmedia can be a cacophony. At best it understands several things:
- What are your audience doing?
- Where are they?
- How do they find their way in?
- What do you want them to do/feel/experience?
But how do you design for the whole experience? You need to know who your audience are. Know what the rules are.
- In the case of 2.8 hours later, it was made around zombies. People know what the rules are when it comes to zombies, so it was designed for fear. Others could be melancholy, joy, etc etc.
Transmedia storytelling is about transposition - it demands you consider the grammar of the medium, of a story, of how to put lightning in a bottle.
- Don't make assumptions about the audience.
- Don't underestimate how much they'll involve themselves.
Work on the percentage rule of 1:9:90. Out of 100:
- 90 are spectators
- 9 are reasonably active (casual)
- 1 is a major player (active)
It's about community management, but where to start?
- Where you start is not 'How fancy can it be?' Write it down as a short story so you have the essence of what you're trying to achieve.
- Create a story bible.
- Explore it all and have it all in one place to begin with. Then decide what appropriate form there is to communicate it.
Remember: it's still all about story and character!
Finally... here's something from HBO which encapsulates the idea of transmedia storytelling.
Dr Tom Abba is lecturer in New Media and Visual Culture at University of the West of England (UWE) in Bristol. He specialises in interactive narrative and wider narrative theory and application, and describes himself as an occasional designer, more frequent writer and illustrator.
Hazel Grian is an interactive sci fi, fantasy and comedy writer, and a resident of the Pervasive Media Studio. She was recently a creative director at Aardman Animations Digital. As a writer she uses new media and emerging technology to tell stories and is dedicated to developing innovative forms of entertainment and experiences for everyone.
Read: Make it bigger
Make it bigger
How can you make your show bigger than its original concept and connect with your audiences in different and deeper ways through apps, social media and games?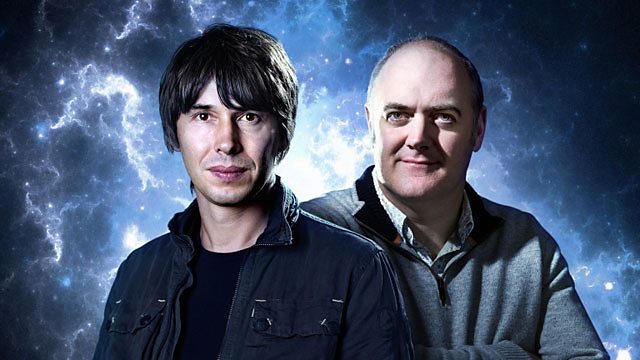 This masterclass, featuring Lucy Willis, Head of UK Factual and Multiplatform at Raw, Danny Whitfield, digital producer for ITV, and Nick Locky, New Media Development Producer at Maverick TV, examined how to make your show bigger than its original concept and connect with your audiences in different and deeper ways through apps, social media and games.
As programmes like Embarrassing Bodies (Channel 4), Stargazing Live (BBC), Just Rosie (ITV) and Battlefront (Channel 4) have shown, it's no longer enough to just have an idea for a single screen. Their success owes much to the producers and commissioners who thought beyond the small screen, using multiplatform elements to initiate, build or improve their content and make their shows bigger.
But where should programme makers start? The days of online being seen as a bolt on, a way to sweep up any cuttings not good enough to make the programme, are long gone, and the panel discussed how the evolution of their own programmes and formats owed much to being able to think about the online proposition very early in the production. As Lucy Willis confirms, "Multiplatform projects often work better when they're conceived in that way, and when the online doesn't feel like an add-on. You need to think about how the TV and web link together, and how one couldn't exist without the other."
In the most successful programmes, TV and social media feed off each other, connecting with audiences by engaging them much earlier. For Battlefront, Channel 4's youth campaigning show, this meant that social media was up and running long before the transmission, with its stars blogging, tweeting and participating in real world events to promote the campaigns before transmission.
With multiplatform productions, producers need to mindful of how to move their audience from one screen to another. Simply having a presenter show a website on screen is a crude method, but one that the producers of Stargazing Live felt was incredibly effective in driving participation. The audience submitted photos to the Flickr account, viewed their pictures on their iPads, and were then able to see some of their own content on the live show. Having a multiplatform offering can also help can offload a lot of the heavy lifting from the TV programme to the website, which from a TV production point of view can mean that you can keep the TV narrative light touch and the format fast paced. This was particularly effective for Embarrassing Bodies Live, who were able to deal with more complex content online, giving the audience the power to delve deeper on the web after introducing content on the TV show.
"TV is just the tip of a really big iceberg." – Nick Locky, Maverick TV
Clearly any multiplatform offering requires that producers understand the platforms they're working on, so partnering with the right digital agency to steer TV producers through the digital maze will be crucial. The panel underlined that although you don't always build it yourself or own it yourself, the programme and associated online content can still form a lasting resource with real world application. For Stargazing Live, this even translated into a 500% leap in the sales of telescopes on Amazon.
Partnerships can also extend to working with other external agencies, such as the NHS, which enabled the team at Maverick to develop new tools and also to feedback data to the NHS, without having to replicate content.
Maverick have an in-house multiplatform team, which means that they can think in multiplatform terms from the earliest development of their shows. Embarrassing Bodies evolved from its format as a documentary, to become a live handover show on the website, and finally into its latest iteration, the Embarrassing Bodies Live Skype show, making the programme a true 360 degree idea.
Five tips for making your show bigger
1. Harness the power of talent to inspire story and action.
2. Think about the audience needs, and keep focussed on the big ideas that you want to communicate to them.
3. Try to connect linear, digital and real world experiences. Think 'built in' not 'bolt on'.
4. Don't limit yourself. Think big. Be realistic, but go wild, otherwise you won't get to those big ideas in the end.
5. Even if the whole package isn't interactive, create programmes where the overall effect is interactive. As stated by Nick Locky of Maverick TV, TV may be the tip of a really big iceberg, but the multiplatform elements of a programme can reach way more eyeballs than a TV show ever could.
Listen: Transmedia Storytelling - as it was in 2011
Listen: SXSW special
Transmedia was the buzzword of the festival at SXSW with many of the panels exploring whether the world of converged media would mean new creative opportunities for content producers. There was also much discussion at SXSW about how commercially viable such developments are, in anything other than a marketing context.
"I believe that any story will work, the key is building the world around it."– Mike Monello
Simon talks to two of America's leading exponents, Mike Monello and Noah Hawley, about creating transmedia experiences around films and TV brands, and their predictions for its future as a genre.
Mike Monello is a co-founder of Campfire. He got his break into the world of transmedia in 1999 as a producer on The Blair Witch Project. More recently Campfire has created digital marketing experiences around the hit US drama series True Blood.
Noah Hawley is a multi-talented writer/producer who has worked on Bones, The Unusualsand My Generation.
Consider: Why you want to make a multiplatform project? Transmedia storytelling allows me to...
use more than one platform.
play with how people access my brand.
use more than one platform to engage my audience.
tell parts of a story on different platforms, therefore draw my audience from platform to another.