Transmedia storytelling 101
Telling your story across multiple platforms has never been more possible. BBC CoP attended this workshop session from BBC Academy's Fusion: Future Fiction day, where Hazel Grian and Dr Tom Abba take us through what transmedia means and how you can use it to play out your story to potentially millions of people worldwide.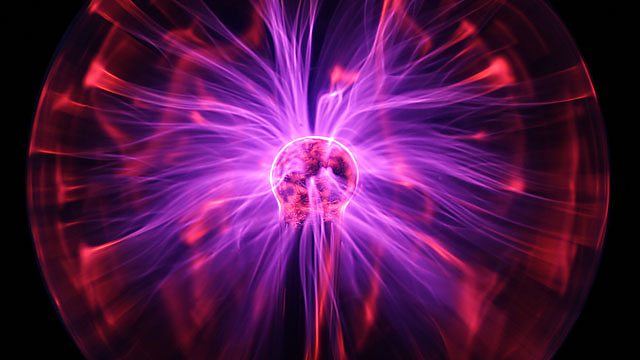 Transmedia - what does it mean?
- You're not just thinking about one platform, you're considering how your audience can have various points of contact with your characters.
- Commercially it gives you the ability to play with how people access your brand - how your audience can engage with it at different point in their lives.
- How does your story sit within the everyday world - what are people doing in their every day lives while interacting with your creation?
- Words like gamification - it's a way of getting big corporations and brand managers to understand what you're talking about.
- If you're writing or designing - think of it as 'experience design'.
Once you know you're not designing for a set time broadcast, it changes the way you approach your storytelling.
- Don't forget there's a contract between storytellers and their audience.
- It changes what marketing does when it does well - it changes things into a conversation.
If you're creating a live type experience, make sure you've got somewhere central that collates everything you're doing - a wiki page, for instance.
- See Star Trek ARG - it suited the audience, and went world wide.
- A small percentage get involved, a huge amount of people watch.
- The amount of content produced ABOUT your content should far outweigh the original content itself.
- Have your outcome written - don't leave it to chance.
"Transmedia storytelling is about transposition - it demands you consider the grammar of how to put lightning in a bottle."– Tom Abba
Audience and story
At worst, transmedia can be a cacophony. At best it understands several things:
- What are your audience doing?
- Where are they?
- How do they find their way in?
- What do you want them to do/feel/experience?
But how do you design for the whole experience? You need to know who your audience are. Know what the rules are.
- In the case of 2.8 hours later, it was made around zombies. People know what the rules are when it comes to zombies, so it was designed for fear. Others could be melancholy, joy, etc etc.
Transmedia storytelling is about transposition - it demands you consider the grammar of the medium, of a story, of how to put lightning in a bottle.
- Don't make assumptions about the audience.
- Don't underestimate how much they'll involve themselves.
Work on the percentage rule of 1:9:90. Out of 100:
- 90 are spectators
- 9 are reasonably active (casual)
- 1 is a major player (active)
It's about community management, but where to start?
- Where you start is not 'How fancy can it be?' Write it down as a short story so you have the essence of what you're trying to achieve.
- Create a story bible.
- Explore it all and have it all in one place to begin with. Then decide what appropriate form there is to communicate it.
Remember: it's still all about story and character!
Finally... here's something from HBO which encapsulates the idea of transmedia storytelling.
Dr Tom Abba is lecturer in New Media and Visual Culture at University of the West of England (UWE) in Bristol. He specialises in interactive narrative and wider narrative theory and application, and describes himself as an occasional designer, more frequent writer and illustrator.
Hazel Grian is an interactive sci fi, fantasy and comedy writer, and a resident of the Pervasive Media Studio. She was recently a creative director at Aardman Animations Digital. As a writer she uses new media and emerging technology to tell stories and is dedicated to developing innovative forms of entertainment and experiences for everyone.