Link the answers of the prospect to the correct reason (Why do we get objections)?
Why do we get objections?

"In a perfect world, prospects wouldn't raise any sales objections. Sales professionals would precisely identify each customer's needs, and then present a carefully crafted solution that neatly addresses each of these needs. Customers would then, of course, clearly understand how they would benefit and quickly make a decision to become a client."
Unfortunately in the real world prospects frequently raise an objection. An objection is caused by one of the following reasons:
The needs of the prospects weren't uncovered clear enough
The value of the program wasn't created enough
The value of the program is clear, but no urgency was created
The prospect is reluctant to change
Prospect is ready to buy, but first need to have a problem solved
Needs of the prospect:
One of the most important things to do during the sales process is a proper needs analysis. You can have the best product in the world, but if the product doesn't match the need of the prospect, he/she will never be ready to buy. An unfilled need is another cause of objections.

The needs analysis gives you insight in the specific needs and wishes of your prospects and allows you to tailor the program to satisfy those needs.
Not enough value:
During the demonstration we focus on building value of the system. How can Virtuagym benefit the prospect and what is the added value when he starts to use it?
The prospect will always base his/her decision on price vs. value. If there is not enough value to a system, the prospect will say it is too expensive or doesn't see the benefit of working with it.

Value can be created by linking the needs of the clients to the benefits Virtuagym offers. To make it tangable for the prospects, show them how Virtuagym can assist with:
Increasing their revenue
Reducing their costs
Expanding their market share
Not enough urgency:
If you have shown how valuable the system can be for the prospect, doesn't they will buy Virtuagym directly. We've all experienced this ourselves: "I really need to buy new shoes, but do I really need them NOW"?
It is important to show why the prospect has to take action now. If you don't start now:
You will lose money
You're going to miss out on a great opportunity
You won't make as much money
Reluctance to change:
Not every prospect who is interested in learning more about Virtuagym, has the strong feeling to change his current business strategy. Maybe the need of the prospect isn't strong enough to risk a change or perhaps his current solution is "good enough" for now. In other words, doing nothing might feel "safe"for them.
Key to overcome this objection is to present enough value to differentiate Viruagym from the status quo. What will change for the prospect if he/she decides to change their way of working?

Another way to deal with this reluctancy is to minimize the risk of changing systems. A good way to do so is by explaining our support procedure and our assistance with member- & membership import.
Needs weren't uncovered

"That is not exactly what I'm looking for"

Not enough value

"It is too expensive for me"

Not enough urgency

"I really like and need this product, but I don't need it NOW"

Reluctance to change

"My current system will suffice for the time being"
Fill in the blanks (Preventing objections)
Preventing objections:
A wise man once said: "Prevention is better than cure"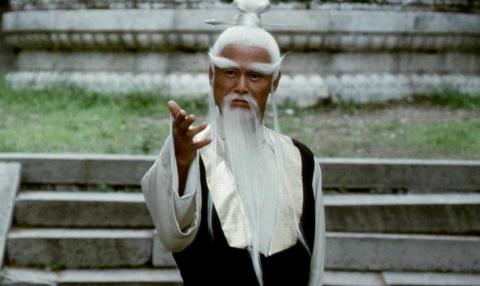 This principle also applies in sales. A lot of the times objections can be prevented, so you don't have to go through the trouble of overcoming them.
A lot of objections can be eliminated by:
Doing a proper needs analysis
Presenting the software, using the V.G.S.B.E. method
Doing a proper needs analysis:
By doing a proper needs analysis, you can uncover what drives the prospect. By asking a lot of high value questions you allow the prospect to share with you. Here are some pointers you want to uncover before starting your demonstration:
What are you looking for?
What is your current situation?
What is the "pain" the prospect is dealing with?
What is important about... (trainingplans, nutrition, membership management)?
Why is this important for you?
What would it mean to you if your problem/pain was solved?

"The deeper you dig, the more ammunition you'll have to use in your demonstrations"


Sales has the same rule that is used by the U.S. police when they make an arrest:

"Anything you say can and will be used against you in a demo"




VGSBE in the sales presentation:
Now that you know what the prospect needs and why he needs it, it is time to present your solution. The ammunition you gathered during the needs analysis can now be used to tailor the use of Virtuagym to the needs of the prospect.
By using the VGSBE model you specify Virtuagym to solve the "problems", use accurate examples of clients who experiences the same "problem" and how Virtuagym solved this. This way you can show the value of our software solution,.
The more value you show, the fewer objections will be stated.
A lot of objections can be prevented. Avoiding objections is always better than them. The more insight you have in the of the prospect, the more you can specify the use of the system. The more information you have, the more you can tailor Virtuagym. The more you create, fewer will be stated.
Match the quotes with the proper steps for objection handling
Objection handling:
It doesn't matter how good of an account manager you are, getting objections is inevitable. You shouldn't see an objection as a door slamming in your face though.
It is important to understand why the prospect is raising objections.
If you still get objections during or after your demo it means:
You failed to do a proper needs analysis and uncover the needs and wishes of your prospect.
Your explaination of the functionality of Virtuagym wasn't clear enough.
You did not present enough value.
You did not create enough urgency.
There are 5 steps to overcome an objection:
Empathise: empathy is a good way to connect with your prospect on a personal level and they are more likely to open up and share with you. Instead of getting defensive or trying to prove him/her wrong, first try to diffuse the sitution.
Example: "I'm sorry you feel this way, I hear what you're saying and I think I can help".
Probe & summarize: time to discover what is bothering the prospect. By asking open high value questions you can uncover the depth of the objection and the exact meaning. Once you found enough information, make sure to summarize. This way you can make sure that you and the prospect are on the same page.
Example: Could you explain what it is that is bothering you?
Isolate objection: nothing is more annoying than putting a lot of effort in overcoming an objection, only to find out the prospect has a lot more of them ready. Before handling an objection, first make sure this is the only objection he/she has.
Example: is this the only objection you have? Is this the only thing that is bothering you?
Present solution or recap value: now you know the in's and out's of your prospect's objection, it is time to present your solution. Time to recap the features and benefits that were important for him/her. Make sure you come up with tangable benefits. In order to do that, always link the benefits to:
- Increase revenue
- Reduce costs
- Expand market share

Ask again: when you're convinced you handled all the objections of the prospect, ask him/her again with confidence to get started with Virtuagym.
Step 1: Empathise

"I'm sorry you feel this way"

Step 2: Probe and summarise

"So if I understand correctly, you mentioned.."

Step 3: Isolate

"Is this the only thing that is bothering you"?

Step 4: Present solution

"When you implement our business model correctly, this allows you to increase your revenue significantly".

Step 5: Ask again

"Are you ready to get started with Virtuagym"?